In the land where I grew up, trees were important. This was in the rangeland of north central Montana, in an old, worn group of buttes called the Bear Paw Mountains. Native grasses and trees covered these buttes, as well as irregular patches of shale rock. Bubbling springs and cheerful creeks were salted throughout the buttes, many so hidden they were seldom seen by humans.
There were fir, pine, aspen, willow, hawthorne, dogwood, serviceberry and chokecherry, to mention just a few. The trees provided shelter for livestock during stormy weather as well as hot days. Wildlife and birds made their homes in the trees and bushes.
In random patches across the buttes, the trees encouraged inquisitiveness. As a young child, I loved exploring amongst the different trees and brush patches. From our log house situated in a small valley, I could look out the large picture window by the kitchen table and pick a group of trees to hike to and explore. Myself, our dog Mucky, and many times my sister Christy would spend timeless stretches in the dark green light, splashed with sun here and there, following deer trails or making our way through almost impassable thickets. In the thickets of hawthorne, long sharp thorns reached to stab our arms and backs, or embed themselves in our legs. We would shriek, jerk away and keep on creeping through.
If I had to choose a tree that has been a way marker in my life, it is the Old Fir Tree. This venerable conifer stands in the valley south of the log house I grew up in. From the big picture window in the living room, the Old Fir Tree stands as a sentinel. Walks through the valley, along the small creek that flowed and tumbled along always led past the Old Fir Tree. It witnessed all of the stages of my growing up. Sometimes now when I go past, it says to me, "Growing up continues always." As I think about the Old Fir Tree, I know it is an observer for all that has occurred and will occur in this valley within its sight. When I walk by it, I give it my regards. Within its rough, curly grey bark and pillar-strong trunk, I can feel its heart, a slow, deep thump in tune with the land.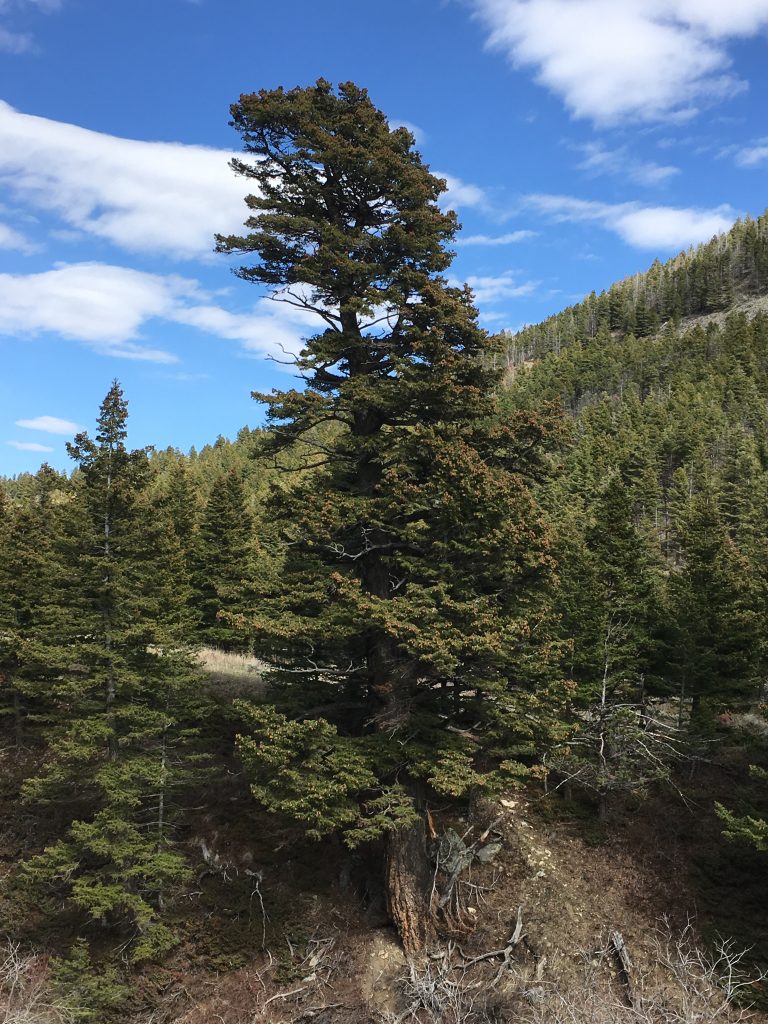 In her book, To Speak for the Trees, Diana Beresford-Kroeger writes: "…trees are sentient beings. Far from being unique to the Celts, this idea was shared by many of the ancient civilizations that lived in the vast virgin wildwoods of the past. The Celts believed a tree's presence could be felt more keenly at night or after a heavy rain, and that certain people were more attuned to trees and better able to perceive them. There is a special word for this recognition of sentience, mothaitheacht. It was described as a feeling in the upper chest of some kind of energy or sound passing through you. It's possible that mothaitheacht is an ancient expression of a concept that is relatively new to science: infrasound or "silent" sound. These are sounds pitched below the range of human hearing, which travel great distances by means of long, loping waves. They are produced by large animals, such as elephants, and by volcanoes. And these waves have been measured as they emanate from large trees." Well. Now I know I am not crazy when I feel the trees tug at my attention and then feel awareness inside sent by them.
Aspen is my all time favorite tree followed closely by the willow. The white bark of the aspen, marked with dark hieroglyphics in its own language has captivated me all my life. The rounded, serrated edged leaves are talkative as they tremble and dance in the slightest of breezes. In the autumn, the brilliant golden color of the leaves takes my breath away.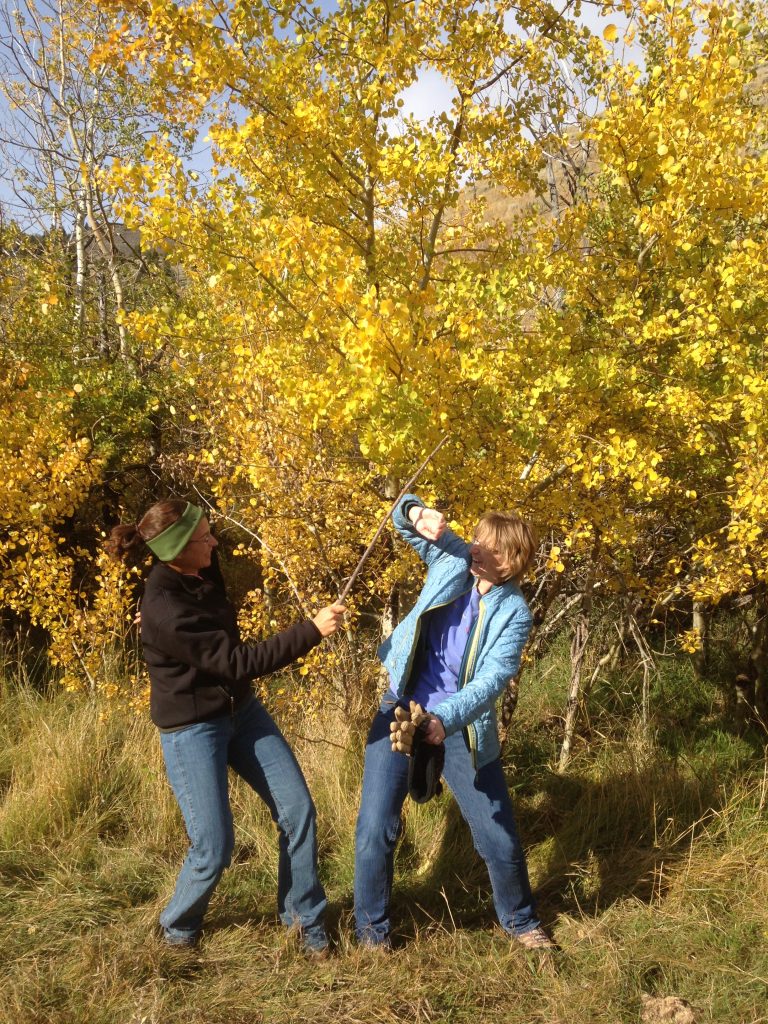 When I stand within a grove of aspens, their whisper and community of one cradles me in peace and aliveness. Aspens are unique in that each grove is a single entity. That is, to quote Diana Beresford-Kroeger in another of her books, Arboretum Borealis, A Lifeline of the Planet, "These mono-forests of ancient vegetative growth, where each cell of each tissue of trunk, root, and leaf is identical to another in this extraordinary mass march of existence, may well represent some of the oldest living organisms on earth."
Willows, with their narrow leaves and tangle of branches, who grow so close to one another you can't tell where one begins and one ends, are safety for me. They surround me and hide me. On certain days, they release their willow-scent for me. I know no other way to explain it except that it is willow; green, airy with a dash of warm wood and sap. I call them Willow Folk.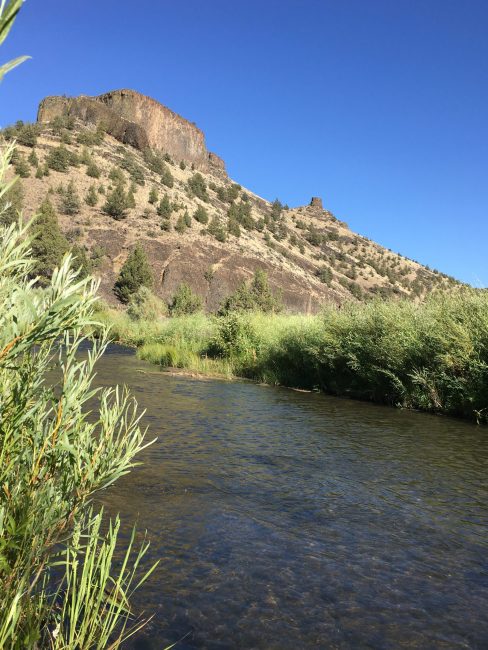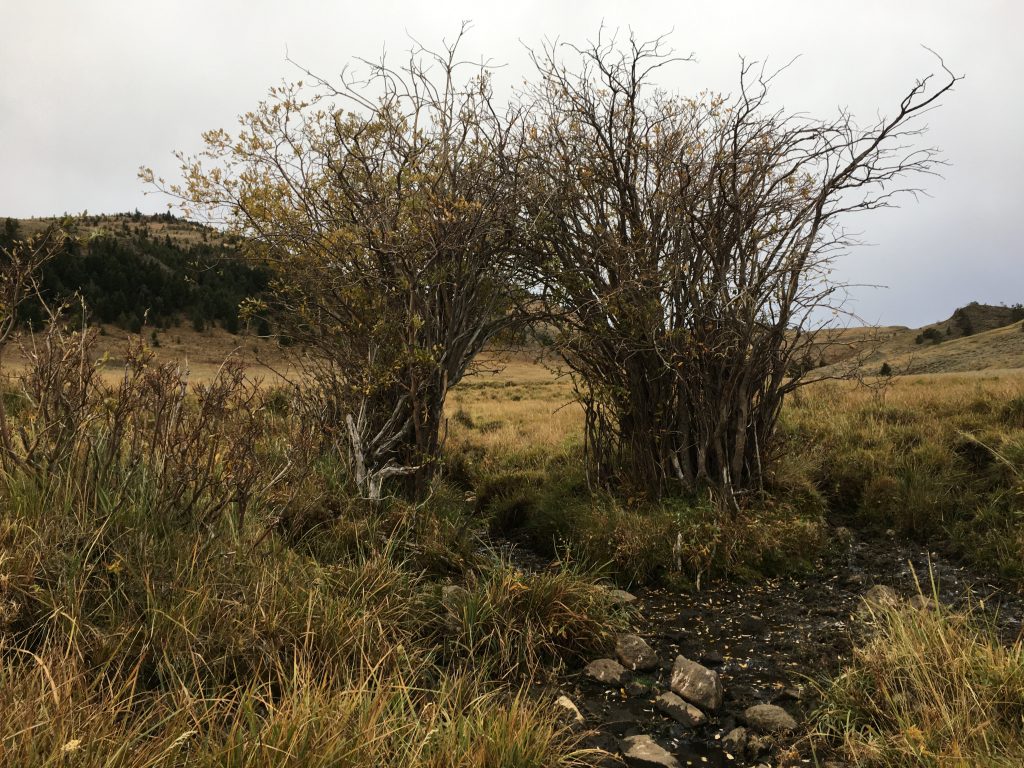 Then I read in Beresford-Kroeger's book that aspens and willows are a part of the same tree family, Saliaceae. No wonder both of them call to me. It also strikes me, although I am by nature someone who treasures time alone and spends a great deal of time in happy solitude, that my favorite trees grow in groves together.
Two years ago when I moved from Montana to central Oregon, I met the western juniper. They grow everywhere in the land where I now live. At first I was annoyed with them as they obscured the distant views I was accustomed to from the plains of Montana. As I walked the land in Oregon, in the beginning I had to mind my path as it was easy to become lost because the junipers all looked the same and made the land look the same. It was some time before I learned to catch quick glances between the junipers for distant landmarks with which to orient myself. Now, I have come to admire their ancientness and fanciful shapes they twist themselves into.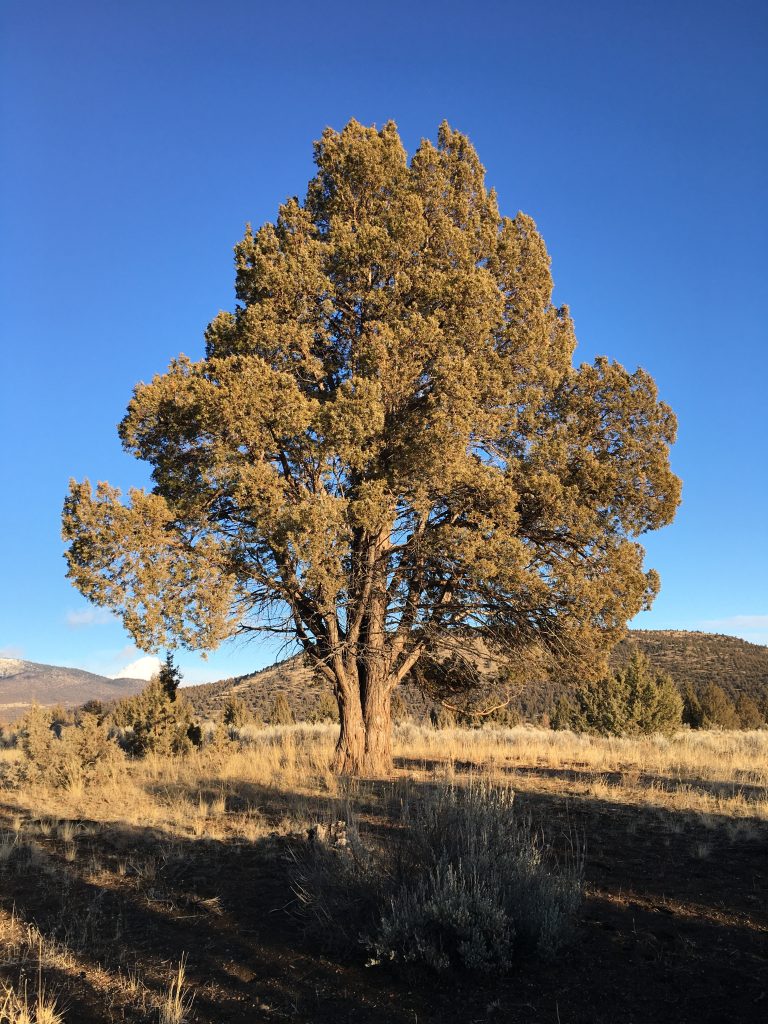 ---
When you find yourself amongst trees, any trees, lay back on the ground underneath them and look up.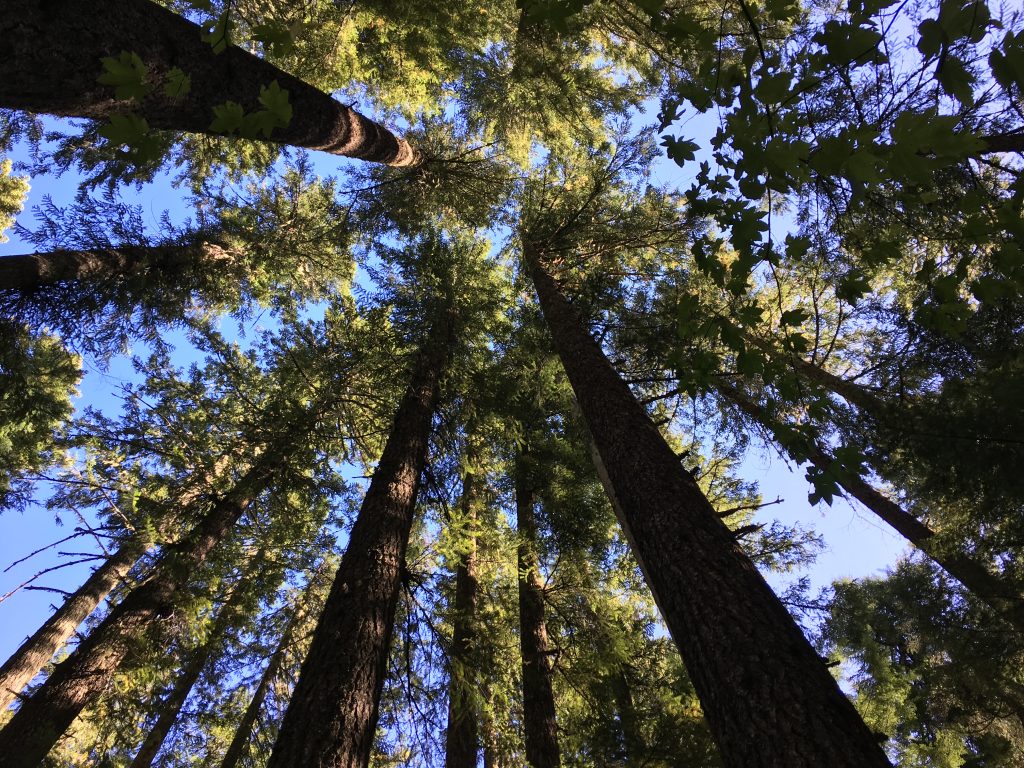 ---